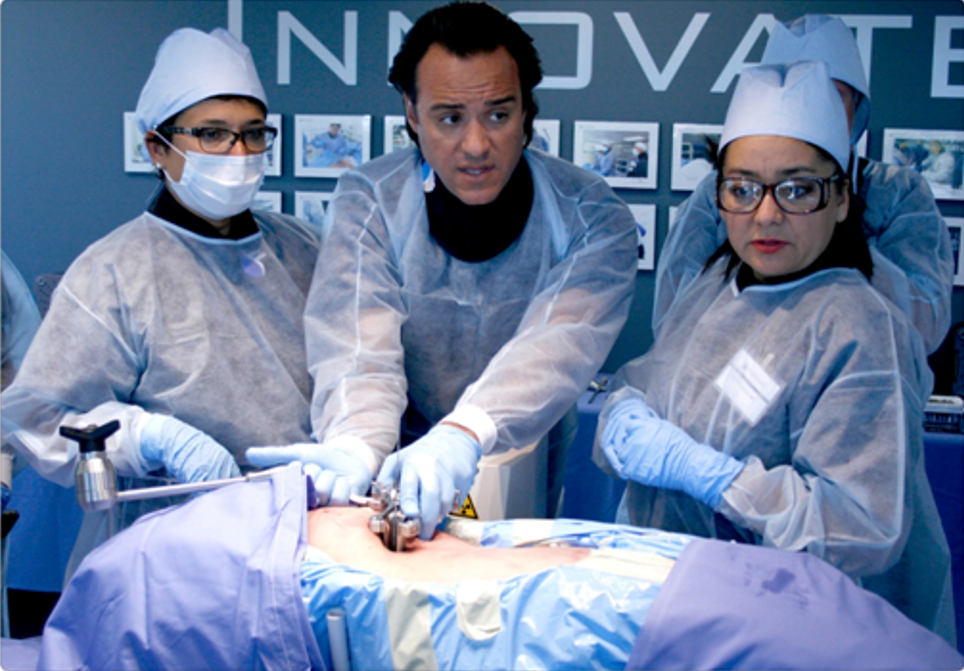 Let's face it, being a doctor today requires an amazing amount of sacrifice early in one's life and dedication to a career uniquely compassed towards helping others. This has been the guiding "true North" to most doctors. Why have we gone through so much sacrifice of our personal lives to get to this point? It is a desire to help our patients and impact their lives in positive ways to battle disease on multiple levels.
The key part of this dedication, as well as excitement for the future, revolves around medical innovation. Without innovation, we would literally still be in the dark ages. United States of America has always led the field of medical innovation. For the first time in the history of United States, there is less medical innovation originating in the United States than there is overseas. Why is this?
Healthcare is expensive. There is really no monetary amount we could ever put on the quality of human health, let alone life itself. With recent budget cuts to reign in costs, the door has been slammed shut on both public and private industry. A huge impact of these budget cuts is in technological healthcare innovations.
Whether in business or medicine, the importance and need for fiscal responsibility is certainly of great importance. The problem is, is that we have treated medicine too much like a modern business. This has begun to sacrifice the quality of healthcare, at a time when we need it the most in the United States. The number of people United States approaching and passing the age of 65 years of age is growing at an exponential rate. This elderly population, has already paid its dues into the Medicare. Now these elderly patients are left to receive the sharp pain of budget cuts within Medicare at a time with these patients need healthcare the most.
As part of cutting costs, the government and the insurance industry has not only restricted funding to doctors, but also to the medical industry. Much like tobacco and now prescription narcotics, the legal and government sector are seeking money, payment, and fines from doctors and private industry, to try to make up the deficit not covered by taxes and years of payment into the Medicare system. Thus, private industry can no longer spearhead and fund innovative medicines, techniques, and tools for doctors to use to keep the United States and its patients on the forefront of medicine.
Who stands to gain from this? In business, there always winners and losers. The winners would include not only the government, but also the vast hospital industry, and insurance industry. These industries can now give lower quality of care, for less and less money. What is worst of all, is that our healthcare insurance premiums continue to skyrocket every year. And what do we get for this? Less access to healthcare and less innovative improvements in medicine.
How much will the United States health care system decline, before this downward spiral can be stopped? The old adage, "Big ships turn slowly" could not be truer. The question is, can the USS Healthcare ship be turned around before it sinks on the Titanic iceberg of decreased modernization and innovation.