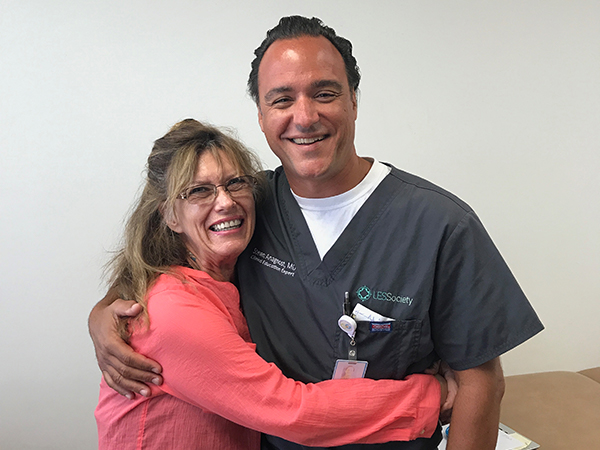 Diagnosis:
Lumbar spinal stenosis with bone spurs and instability causing back pain and numbness and weakness to her legs.
Procedure Performed:
Minimally Invasive Back Surgery
Pre-opt Pain Score:
9 out of 10 pain
Current Pain Score:
2 out of 10 pain
Katie is a super pleasant female school bus driver, who has always been very active. Unfortunately, over the past several years, her back pain and leg pain had steadily worsened to the point where she could hardly drive the bus to school. She knew something had to be done. She underwent a minimally invasive spinal procedure to remove the bone spurs from her spine, and stabilize the back. She is doing great only one month post op. Her leg pain is improved and her back pain is much better. She has gone from a 9 out of 10 pain pre op, to a 1 or 2 out of 10 pain now. She is very happy she had the cutting edge spinal surgery performed by Dr. Steven Anagnost MD.